tiivii allows you to record your team's matches and training sessions and then analyse them in multi-camera format, watch the plays in 180º and measure distances over the video. The coaching staff will have all the recordings you make at the training and matches to make a more complete scouting. Discover with tiivii the strengths and weaknesses of your players and team to defeat your opponent in the next match.
Modernise your whiteboard to design moves, review your players' technique or analyse what the team is failing at. tiivii's video technology based on Artificial Intelligence will open up a world of scouting possibilities.
– tactical multi-camera: record the match and review in multi-camera format what was happening on the pitch at each moment. You will be able to move through the different moments of the match, select a specific viewing angle and watch strategic plays as many times as you want.
– 180º vision and marks on the video: analyze the match or training with a 180º vision through a web application, with which you will be able to zoom or move freely through the video without the need to directly follow the play. You'll have a global view of the playing field and make sure where each player was before starting the move or see it in its entirety.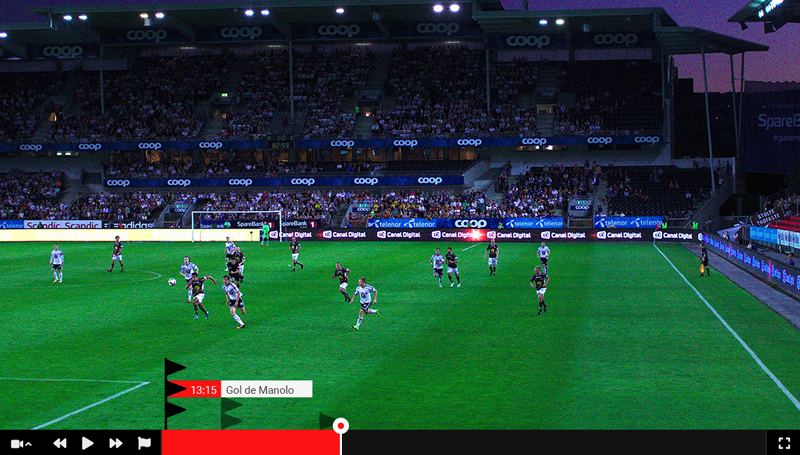 In addition, you can mark moments in the video, make notes on them and calculate distances.
– audiovisual file: record all training sessions and matches locally, store the videos and then review them with your team and coaching staff to correct errors, try out new plays, etc.
If you want to know more about the advantages of tiivii for scouting, contact us
And don't lose sight of us on social networks: twitter, linkedin, YouTube tiivii and YouTube Cinfo TV.